Alle
Makelaars


in Nederland
Menu
Kies uw provincie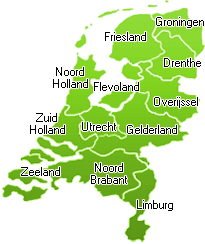 Haagen & Partners Investments B.V.
Direct naar: Beoordelingen - Tarieven - Informatie

Contactgegevens

Adres
Toon op kaartEmmastraat 27 a
1213 AJ HILVERSUM
Telefoon
035 5425125
Fax
035 5413053
Website
www.haagen-gooi.nl
Woningaanbod
E-mail
Neem contact op

Beoordeling

Er heeft nog niemand een behoordeling gegeven over deze makelaar

Tarieven

Tarief berekenen

Informatie

Haagen & Partners \'t Gooi BV
Haagen & Partners \'t Gooi is an estate agency, specialised in various disciplines. The core business is home finding. With offices in Hilversum area and associated offices in The Hague and Rotterdam we are able to cover the entire "Randstad" (the suburban mid section of the country).

Our agents can inform you about the different neighbourhoods of each city, types of housing, prices of accommodation, the local government, the tax system and every cities specifics.

Short or long-term leases in furnished or unfurnished properties all around the various cities and its suburbs are within your reach for the specific period that you are staying. Also for more permanent accommodation or for reason of immigration to this country we will find you property to buy.

A list of properties will be compiled from our NVM database and from the files of other agencies. Depending on the location of the properties and on your wish list this 'House Hunt' generally takes up 2 to 3 hours of your time. You will meet us at our office or, if possible, we collect you from your work address or your hotel. Together with the agent you will view the available properties. The agent is the person who advises you and assists you in deciding. In the meantime you have a chance to see the city and get all the sightseeing tips from the agent.

We also offer some short stay apartments above our office, please take a look at the website: www.villajohanna.nl .